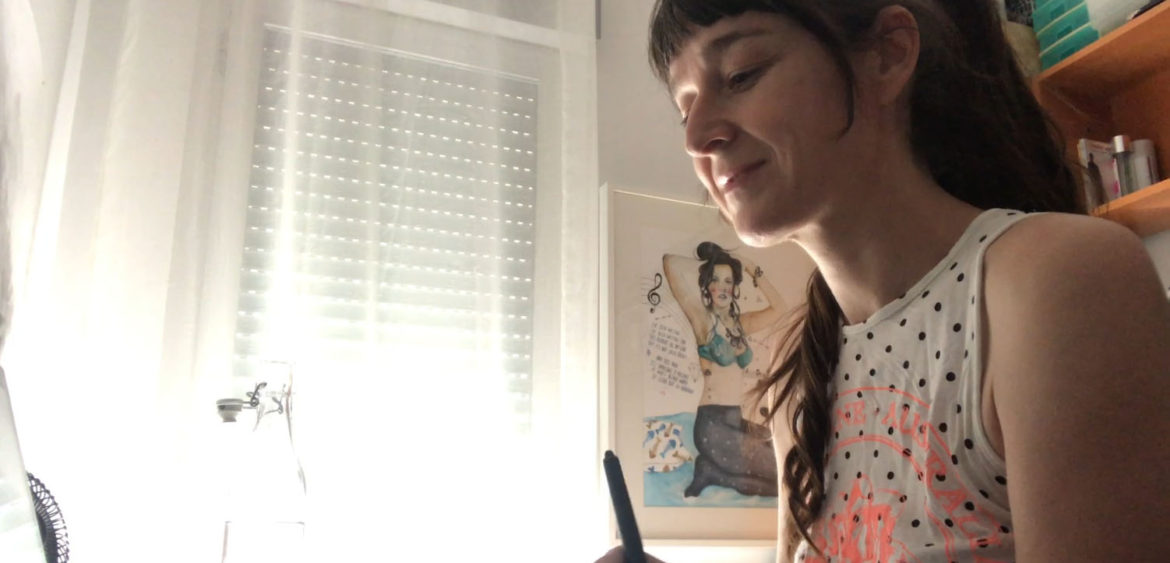 A few days ago I shared on my instagram a video of me working on one of my new portrait series. I remember a couple of years ago, I was very shy and introvert with regards to the fact of sharing my shelfies on the net, so even though I have become a little bit more confident, I had a lot of doubts about sharing this video. But on the other hand, I really like when artists share this kind of pics or videos on their social networks. Lately I am very motivated with my new projects, and as I'm not having holidays until september, I'm working hard even during the weekends. But I'm really satisfied, I'm enjoying my working time a lot. This was a very happy moment, so in the end, I thought, why not. The song in the background is Gallowdance by the band Lebanon Hanover, I love it!! You can see the video bellow. Never stop. Enjoying my sunday like this. New portrait coming soon. Btw, the song in the background is Gallowdance by Lebanon Hanover, love it @lebanon_hanover_1 Una publicación compartida de Roma Gutiérrez (@roma_gutierrez_) el 30 de Jul de 2017 a la(s) 9:13 PDT
Hi, my name is Roma and I'm a freelance illustrator and art director with around 15 years of experience.
I'm open for commissions and collaborations. If you think I may suit your needs, please, feel free to contact me.
If you'd like to discover a little bit more or just keep up with what I do, you may have a look at my social networks or drop me a line.
Thank you very much for your interest. Looking forward to getting in touch with you.