A reinterpretation of Frida Kahlo's Painting Self Portrait Dedicated to Dr Eloesser.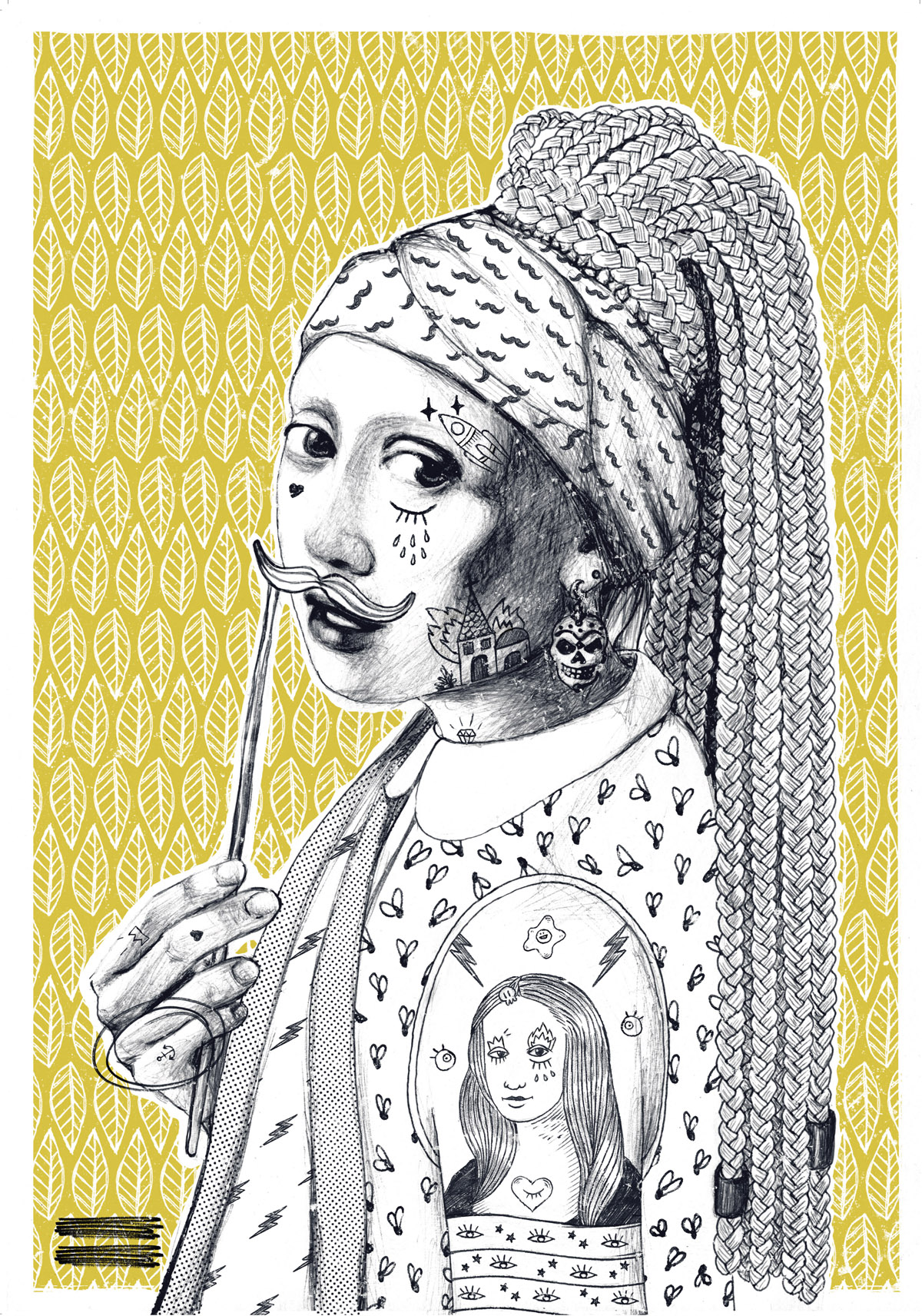 A reinterpretation of Johannes Vermeer's Girl with a Pearl Earring
This project is a collaboration with my friend Agu Mendez, aka Sr. Sleepless. We have done a reinterpretation of a couple of classic works of art showing women wearing moustaches on stick.